Production Management App
Nexa is a beverage company that needed UX support to improve the production management app used by the employees to facilitate the internal processes. We've designed a personalized dashboard, allowing users to access the most relevant information and tools for their daily tasks.
User Experience 
User Interface
The scope of work for Nexa included conducting a UX audit of the existing production management app and preparing several screens based on the problems found.
Production management app that serves as the command center for employees, supervisors, and managers, ensuring smooth and efficient processes in the beverage production company.
Production hall dashboard
The analytics panel displayed in the production hall provides real-time insights and control over production. It presents a visually intuitive interface, consolidating essential production data and analytics for easy monitoring and decision-making.
The displayed data is adapted to the screen and provides for gloved operation – the buttons are larger and the screen is more sensitive to touch.
Desktop version of the dashboard
The appearance of all panels is adapted to be displayable on any type of screen so that administrators can also conveniently control the production.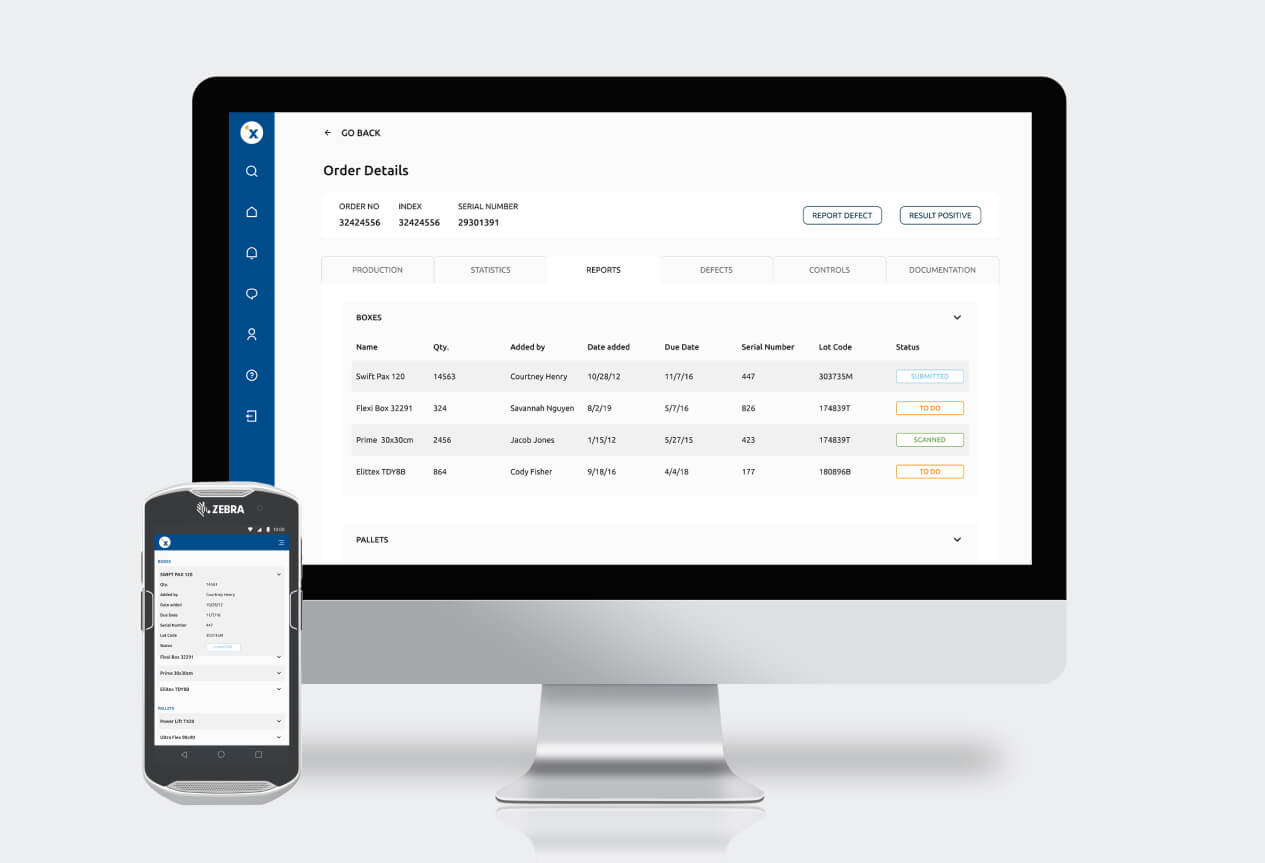 Layout adjusting to smaller screens
The possibility of scanning with a handheld scanner at the computer or with a scanner adapted for use on the hall. Layout customized for each of these screens to streamline processes as much as possible.
SolDevelo excels in crafting, constructing, delivering, and expanding aesthetically pleasing and user-friendly products with exceptional efficiency.