We're an ambitious, rapidly growing software house full of youthful spirit and motivation to aim high. Above all, we value relationships with customers and partners. We believe that every journey starts with the first step, and here's ours – an introduction!
Our vision and long-term plan is to be an organization able to effectively solve the real business problems of top players.
6 reasons why to choose SolDevelo Developers
Atlassian Gold Marketplace Partner
Przyjazna Rekrutacja Partner
We deliver high-quality solutions for modern world challenges. As IT professionals, together with our partners, we build a digital future.
We are ready to face the challenges that trouble the modern world, such as pandemics, famine, ecological crisis, as well as the ones that bring the hope of development, such as the conquest of space. We solve real problems that require knowledge and the use of proper tools.
Kamil Madej, Technical Team Leader
We achieve high quality through the use of practices and tools developed and improved with every project that we conduct, and through the continuous refinement and expansion of competencies that we have as a company.
Sebastian Brudziński, Technical Project Manager
We want our clients to be not only the consumers of our services but also our partners. We base our relationships on mutual respect, understanding and trust. We care about transparency and we place importance on creating long-term and lasting bonds.
Dominika Bieńkowska, Project Manager
We build from scratch systems that fully meet customer requirements. We want to use the experience of individual teams to create innovative and durable solutions.
Paweł Gesek, Technical Project Manager
Contact us and let us help you with choosing the right direction!
In the SolDevelo structure, there are in-house safety rules, e.g. regarding project confidentiality and data flow.
Currently, we hold the certificate confirming the fact that our company has implemented a quality management system meeting the ISO 9001 standard. In 2017, we obtained another certificate – ISO 27001 – confirming that the information safety management system is active and effective.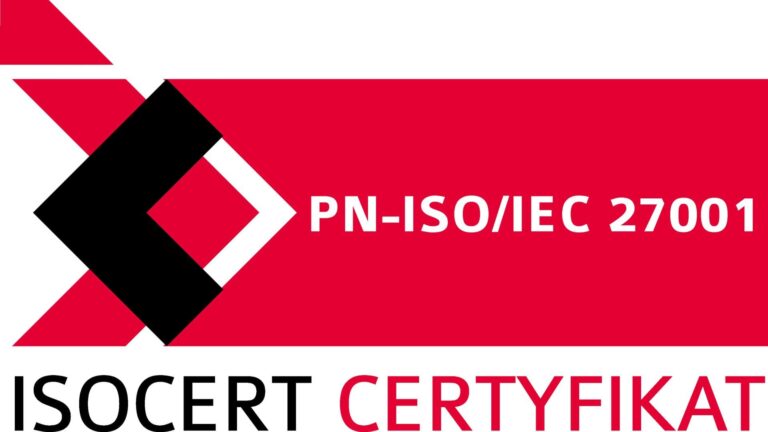 SolDevelo did so well on our first project and we were so pleased with the delivery and the quality that we got that we continued to engage with them on other products. Despite having time zone differences we've been able to work really efficiently . They are very professional, collaborative and pay attention to details.
"We have had a wonderful experience working with SolDevelo. We have relied heavily on them for software development and quality assurance support. I would highly recommend SolDevelo for all your software development needs."
Partners in Health, Supply Chain Manager
"SolDevelo has been a powerful partner in the development of the OpenLMIS software. They quickly ramped up a skilled development team with expertise in the complex tools our project needed, and have made a lasting contribution to OpenLMIS version 3. Their work on this project will have a significant global impact."
Software Development Manager, VillageReach
"SolDevelo proved to be professional and accurate, were all services were delivered on time and through a very organized and timely manner."
"Honestly, the value per dollar spent with SolDevelo is incomparable. They deliver top-notch code, move quickly, are key contributors to our code and design, and are quite adaptable to a changing product landscape."
Good World Solutions, Head of Product Development
"SolDevelo's experience and knowledge of web applications is top-notch and it will allow us as a company to meet our customers needs. I highly recommend SolDevelo's services to business owners and other companies."
Purchasing Department, Amadeus
"Our business benefited greatly from the relationship. We would eagerly partner with SolDevelo again, should the need and opportunity arise."
"SolDevelo put together an incredible team for this project. Their expertise in ODK and strong programming skills were essential to the project's success. They were great partners, who understood the technology and the social mission."
Benetech Labs, Vice President
"SolDevelo always demonstrates a high level of proficiency, quality, and expertise."
Director of Community Programs, COSM; Community Manager, Mifos
"Our 18-month collaboration with SolDevelo led to the development of an extremely powerful, innovative, and easy to use Android application; every time we show it to a potential customer, they ask us whether they can start using it immediately.
SolDevelo's communication, technical expertise with new tools, and delivery was reliable and we hope to continue our collaboration to further improve the application. Thank you!"
Consultant, Vera Solutions