SolDevelo focuses on the comprehensive development of its employees' skills, and above all, on improving their technical and professional qualifications.
For this reason, we increased the budget for certification and training that has been operating for several years to PLN 12,000 per year for each employee. In 2019, we gained certificates, we trained internally and tested our communication skills – both broadly understood ones, and those in English. We also took part in external training and conferences, online courses, as well as in our internal Lunch & Learning sessions. The most important thing for us is that our employees use this budget for their skills' development. For some time, we have also been following their progress, so now, we are able to present the SolDevelo's employees' qualifications statistics for the 2019 year, sometimes in comparison to 2018.
Basic statistics:
All of us combined have currently 300 years of commercial experience! You have to admit that this is an impressive number.
On average, it is about 4,69 years per employee. Still nice 😉
The average duration of employment in SolDevelo amounts to 3 years – the "youngest" employee has been working with us for 2 months, the "oldest" for over 10 years! This means that the latter is here since the beginning of our company! Who else can boast such employees?
The most popular certifications in SolDevelo are connected with the Scrum – Agile methodology.
From Scrum's website: "Scrum is a framework within which people can address complex adaptive problems, while productively and creatively delivering products of the highest possible value. Scrum itself is a simple framework for effective team collaboration on complex products." SolDevelo wants to deliver products with the best quality through the most effective processes and practices. This is why we encourage our employees to understand and have at least one of Scrum certifications. Each certification exam is preceded by a course but taking it is not obligatory everywhere.
Professional Scrum Developer
Professional Scrum Developers are part of the Professional Scrum Team. They are employees who understand Agile methodology and practices and use Scrum to build software in their daily work. The PSD assessment is available for anyone who would like to confirm their knowledge of how to develop the best software products with the use of Scrum.
This certificate is held by 58% of all of our employees, and by 62% of developers.
Professional Scrum Product Owner
As described in the Scrum Guide, a Scrum Product Owner is a person responsible for maximizing the value of the product resulting from the work of the Development Team. The Product Owner is the person responsible for managing the Product Backlog.
This was achieved by 38% of all SolDevelo employees, and by 42% of developers.
Professional Agile Leadership
It is one of the newest certificates created by Scrum.org. This exam is aimed at all managers who understand that using Agile methodology is essential for the improvement of one's business, who know why understanding these processes is crucial for a company to become more agile.
This certificate was obtained by 2% of all our employees.
Professional Scrum with User Experience
This is another novelty from Scrum.org.
This certificate is for everyone who wants to prove their knowledge of the integration of UX with Scrum by the Scrum Team in order to improve the quality of value creation.
For this moment, 3% of our employees passed such an exam.
And this is just the beginning.
More certifications at our company:
Amazon Web Services Certified Developer Associate
Some time ago, we became an Amazon Web Solutions Partner Network (more information in our article). According to AWS, the AWS Partner Network (APN) is a global partner program for technology and consulting businesses that leverage Amazon Web Services to build solutions and services for customers. The APN helps companies build, market, and sell their AWS offerings by providing valuable business, technical and marketing support.
Amazon offers a wide range of certifications for web developers. All AWS certificates demonstrate the highest-level knowledge and understanding of core AWS services and architecture. Their certificates are one of the most appreciated qualifications-confirming exams in the IT industry.
More and more SolDevelo employees take AWS exams with the best results. For now, 12% of our employees in general passed the AWS Certified Developer exam.
International Software Testing Qualification Board (ISTQB)
The most-known by testers and in the QA area. This is the world's most successful plan for software testers. ISTQB created the Certified Tester exam that has become the worldwide leader in the certification of qualifications in software testing.
Some of the offered certificates were obtained by our employees:
ISTQB Foundation level has 100% of our testers!
ISTQB Agile Extension was obtained by 22% of SolDevelo testers, and
ISTQB Advanced was passed by 11% of our testers.
Oracle Certified Professional Java Programmer (OCPJP)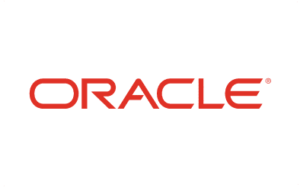 OCPJP is the certification exam for Java programmers created by Oracle. It is one of the most valuable certificates in the IT industry improving one's programming skills. With this exam, you become better equipped to do your job well. Some people say that its power is in what you learn during preparation for the passing of the certificate, not in the document itself.
30% of developers at SolDevelo obtained this certificate.
Other statistics show that:
Our employees took part in 46 Udemy courses, spent 82 hours as part of training hours; they also participated in 160 hours of classes in order to polish their English skills.
40 people took part in internal training, and we organized 10 sessions of Lunch and Learning.
As you can see, we really care about our employees' skills. We still emphasize that investing in yourself is the best investment. SolDevelo always encourages its employees to use the provided budget to become even better experts in their profession, and we believe – passion.
2020 has just begun, and we are waiting for more!