We deliver high-quality solutions for modern world challenges. As IT professionals, together with our partners, we build a digital future.
Our vision and long-term plan is to become an organization able to effectively solve real business problems of top players.
Business Problem
What is the Project Manager role according to SCRUM? There is no such role? If so, who is responsible for providing the best experience to clients? What exactly can customers expect from Project Manager?
The Project Manager term is very vague, highly depending on the organizational culture, implemented frameworks and business model. This is causing a lot of confusion and misunderstandings for both clients and employees. Especially, when we can deliver projects using many different frameworks, like PMI/Prince2, SCRUM/Agile and many others. Moreover, the variety of existing projects requires different models, which complicates everything even further.
How can we address the challenges related to Project Manager's role definition? 
Solution
The solution is simple – we can define a rock-solid process with clearly stated roles and expectations. One of the required elements are career paths and role descriptions.
Let's take a look at what we have established about Project Managers in SolDevelo.
Position name: Project Manager
The main purpose of this role: Ensure project success and proactively improve the internal processes of project management.
As we can see from the short description above, PMs in SolDevelo work parallely in two areas: specific project management and general organizational processes.
In general – what does a PM do?
Blends traditional project management principles and practices with an Agile development approach to provide the right balance of agility and predictability.

Is responsible for all kinds of project management functions including planning, resource management, risk management, status reports, maintaining the budget, communication, as well as leading, organizing, and motivating Agile project teams, to achieve a high level of performance and quality, and deliver exceptional business values to clients and users.

Participates in PMO activities.

Serves as a coach and mentor for junior employees starting their project management path in SolDevelo.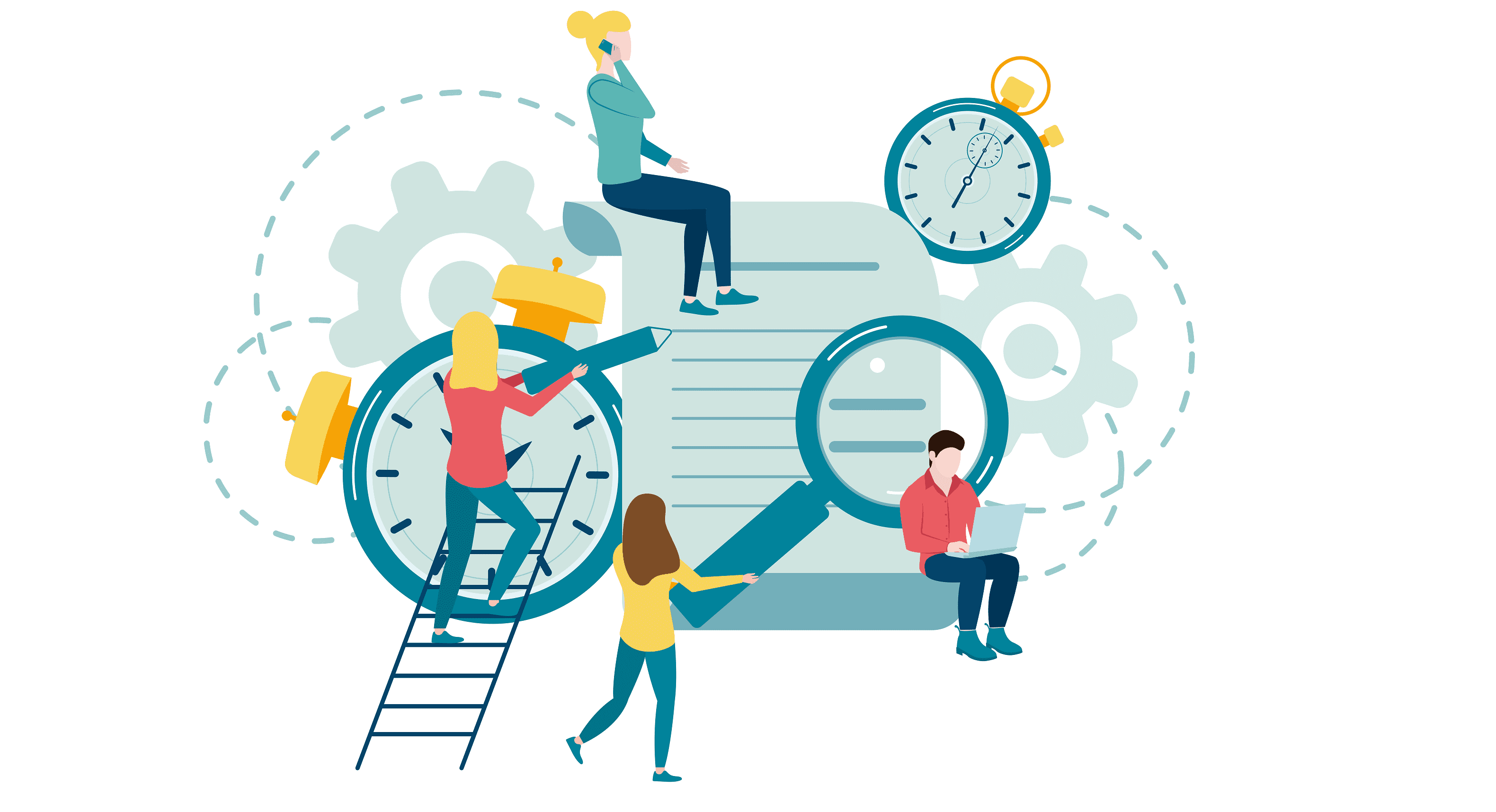 What are the Project Managers's main tasks and responsibilities?
PM takes responsibility for project success, where success usually is perceived as delivering a project on time, within budget, and according to requirements (which may change in time).
PM works on a daily basis hand in hand with different stakeholders (both internal and external) in a bid to increase efficiency in the delivery of projects and to also make sure that there is an improvement in customer satisfaction.
Additionally, PM works very closely with deeply technical people and often non-technical stakeholders to ensure teams are on track and the milestones/deadlines from roadmaps are known and being achieved on time.
It means that PM work includes the following tasks:
overseeing all project operations from inception to execution;

reviewing and validating the feasibility of project proposals (if needed);

organizing kick-off meeting as one of the crucial actions – to start the project properly




ensuring that all important things to establish in the initial stage (before you get down to work) are actually established;

being accountable for defining and monitoring that the team's and client's definition of completed tasks are the same; conditions of satisfaction must always be verified at the very start of the project and subsequently monitored;

defining and monitoring project success rate;

overseeing project budgets, which can include monitoring expenses and working with stakeholders to modify budgets as needed;

making sure that everybody knows and understands the goal of the project;

leading communication among stakeholders, which also means collecting feedback from all team members and client and react immediately to resolve any issues, remove blockers or dispel doubts;

keeping all agreements written down, available for all engaged parties, and up to date;

maintaining team data in project management software (i.e. JIRA) to support estimates and execution;

being accountable for the teams to reach set milestones on time by helping them choosing right priorities, understanding business goals and client perspective to achieve the highest efficiency possible;

organizing and leading project status and working meetings, preparing and distributing progress reports;

making sure the team sticks to company guidelines and standards;

leveraging organizational resources to improve capacity for project work;

being accountable for the teams to do post mortem and root cause analysis to help continuously improve their practices to ensure maximum productivity.

source: freepik.com
The second part of PM work is a continuous focus on improvement when it comes to internal project management processes. It means that every PM is a PMO member and:
Provides process improvements recommendations based on the best practices, industry standards, and experience, and works on their implementation as a company standard (acts as a change agent).

Oversees the acquisition and allocation of human resources within the company

Shares knowledge and experience among the company (host L&L, TechTalks, take part in internal conferences, publish links to interesting resources on the SD sharing channel etc.).

Engages in establishing details of future projects if needed.

Serves as a coach or mentor for junior employees starting their adventure with leadership or project management in SolDevelo.

Actively participates in PMO meetings and initiatives.
What are the competencies Project Managers in SolDevelo should possess?
The ideal candidate for this role should possess the following competencies:
creative approach to problem-solving with the ability to focus on details while maintaining the "big picture" view;

solid understanding of software development life cycle models as well as expert knowledge of both Agile and traditional project management principles and practices and the ability to blend them together in the right proportions to fit a project and business environment;

in-depth knowledge and understanding of business needs with the ability to establish/maintain a high level of client trust and confidence;

highly effective communication, interpersonal and teamwork skills, empathetic approach to team members, resulted in the ability to resolve conflicts and promote the growth of both the individual and the team.
What metrics are related to Project Managers work?
The following metrics are related to PMs work:
project success;

client satisfaction;

release/milestone/sprint delay.
Result
Clearly defined expectations to specific roles allow us to build the culture of transparency and trust. Publicly available requirements give our clients a foretaste of what they will get from cooperation with us. On the other hand, these expectations are a basis for a clear and transparent pathway for our employees to traverse.
At the end of the day, transparency allows everyone to achieve their goals and build a common win-win environment.
About
SolDevelo is a dynamic software development and information technology outsourcing company focused on delivering high-quality software and innovative solutions. An experienced team of developers, customer-oriented service, and the passion for creating the highest quality products using the latest technology are the undeniable advantages of the company.
Using Atlassian products since 2009, SolDevelo always strives to exceed customers' expectations. ISO 9001 confirms our dedication to the highest quality and ISO 27001 shows that we treat security extremely seriously. Over 70% of our team are certified Scrum Professionals, over 35% are Oracle Certified Professionals and 100% of our quality assurance team has ISTQB certificates.